The word " Marriage " means marriage is the voluntary union for life of one man and the one woman to the exclusion of all others. It is a social institution where Husband has the reaponsibility to take care and maintain his wife. He cannot neglect the duties. But on this great institution a Stigma called " dowry " still exists. Women's are ill – treated Harassed, Killed, divorce for the simple reasons that they didn't brought dowry.
Torture Of Newly Married Women : – In the views of the sudden spurt in the deaths of newly married women this section along with the two newly added section 304 B and 498 A have become quite prominent in recent years.
In Samir Samanta v. State a newly married woman was being Harassed for outstanding items of dowry. The demands were met and the matter was settled there was no evidence of any further demand of dowry or any kind of torture of the woman. The woman committed suicide within one and a half months after the demands were settled. It was held that the conviction must be set aside and a composite sentence passed under the facts and circumstances of the case.
The husband could not rebot the presumption as to dowry death under Sec – 113 b, Evidence act, 1872and his conviction under Sec – 304 B could not be interfered with and that he was guilty under Sec – 306 of the code also.
Sec – 304 B Of IPC,1860 – Reads as under – : Dowry Death :-
Where the death of the woman is caused of any burns of bodily injury or occurs otherwise than under normal circumstances within seven years of her marriage and it is shown that soon before her death she has subjected to cruelty or harassment by her husband or any relative of her husband for, or in connection with any demand for dowry, such death shall be called " dowry Death " and such husband or relatives shall be deemed to have caused her death.
Explanation – For the purpose of this sub – section "dowry" shall have the same meaning as in Sec – 2 of the Dowry Prohibition Act, 1961. Whoever commits dowry death should be purchased with imprisonment for life. For protecting the interest of woman against the interest of woman against the cruelty they face behind the Four walls of this matrimonial Home. IPC, 1860 was amended in 1983 and inserted 498 A – which deals with Matrimonial cruelty to a woman.
Sec – 306 IPC, 1860 deals with : – Abetment Of Suicide : – This section punishes the abettor of a suicide is committed because of such abetment : In this respect Sec – 305 and 306 are similar in nature. The section says that whoever abets the commission of a suicide and the suicide in fact is committed shall be punished with simple or rigorous imprisonment for a term extending up to ten years, and shall also be liable to fine. This section requires that suicide must be committed as a result of abetment and deceased must have been abetted by the accused to commit suicide. Abetment may be caused by instigation, Conspiracy, or intention aiding as provided by Sec – 107 of the code.
Misuse Of Sec – 304 B and Sec – 306 dowry death and attempt to commit suicide- Mentality of Girls Parents.
Under Sec – 304 B , IPC Delhi High Court observed the Mentality of girls ( deceased ) parents. According to High Court's observation Parents of deceased wants, whatever be the cause of death the in – Laws must be Hanged.
Suicide is knows phenomenon of Human Nature Suicides are committed by living human beings.
various reasons For committing suicides such as : –
– Some are not able to bear the normal stresses which are common in life.
– Some are not able to cope – up with the circumstances in which they are placed .
– Some commits suicide because of frustration of not achieving the desired goals.
– There are many cases where students commit suicide because they failed to achieve certain percentage of marks
– Some commit suicide because they are not able to Retain top position.
– Some commit suicide because they suffer sudden loss.
– Some commit suicide out of fear of being caught.
There are various reasons for which suicides are committed by a Men and Women.
Sec – 304 B ingredients : –
– Death of a woman .
– Non – natural death of the woman.
– Death to occur within seven years of her marriage.
– She Must have subjected to cruelty or harassment by her husband by her husband or any relatives of her husband.
– Such cruelty or harassment should be for, or in connection with demand for dowry.
– Such cruelty or harassment should be shown to have been meted out to the woman soon before her death.
Presumption to dowry death
Sec – 113 B – Of Indian Evidence Act, 1872 lays down that, when the question is whether a person has committed the dowry death of a woman and it is shown soon before her death such woman had been subjected by such person to cruelty or harassments for, or in connection with, any demand, the court shall presumes that such persons has caused the dowry death.
Conclusion : –
All suicides are unnatural deaths. Suicide is a complex phenomenon. One who commits to suicide is not alive to disclose as to what was going on his or her mind when he or she committed suicide.
There is no presumption that every suicide committed by a married woman in her in – Laws house or her parents house has to be because she was suffering harassment at the hand of her husband and in – laws. this is only reflects the mentality which is now taking group of parents of a deceased wife in the criminal cases. This shows how truth is losing significance because of the Ego of the litigants to see
that in – Laws should be Hanged. A woman may attempt to commit suicide to various reasons such as depression, financial difficulties disappointment in love, chronic ailment and need not be due to abutment.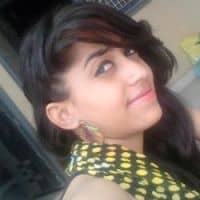 Neha Khatri (Advocate)
(DELHI HIGH COURT)
Master of Law (LL.M.)
UNIVERSITY OF PETROLEUM AND ENERGY