Drinking Alcohol has become a very common activity among teenagers and adults these days. Some drink alcohol to be rebel they want to defy the rules and show that they are different from all the others. In various social, customs and religious rituals, alcohol is thought to be mandatory. It is considered a source of nutrition and well – being due to its medical properties like antiseptic and analgesic properties. Some drink to feel like an adult.
Two Major Reasons Behind the Drinking Alcohol are : –
1) People drinks alcohol because of social influences.
2) People drinks alcohol to cope – up with stress.
When you Drink Alcohol, it's absorbed into your bloodstream and affects every part of your body such as : –
– Malnutrition
– Gotta Go
– Stomach distress
– Shifty eyes
– Blackouts
– Muscle Cramps
– Skinny Skeleton
– Sexual Dysfunction
– Birth Defects.
When an alcoholic stops drinking they're likely to experience symptoms of withdrawal such as : –
* Nervousness * Anxiety * Nausea * Tremors.
Abuse of alcohol, or consumption of more alcohol than the body can handle, can lead to Liver damage or other debilitating conditions.
Side Effects : The side effects of alcohol include the Hangover, in which headaches, Nausea and Vomiting continue after a drinker is no longer actually intoxicated or experiencing the alcohol high. Over consumption of alcohol results weight gain and high blood pressure and long – term over – consumption of alcohol can raise the chances of : –
1) Cancer
2) Depression
3) Liver Damage
4) Reduced Sexual Performance
5) Death of Brain cells.
Various strategies are effective for reducing and preventing drunk driving.
– Drunk driving laws.
– Mass Media Campaigns spread messages about the physical danger and legal consequences drunk driving.
– School based instruction Programs.
Alcohol Laws Of India : – The legal drinking age in India and the laws which regulate the sale and consumption of alcohol vary significantly from state to state. In India, consumption of alcohol is prohibited in the states of Gujarat, Manipur, Mizoram and Nagaland. as well as the union territory of Lakshadweep. All other Indian states permit alcohol consumption but fix a legal drinking age of between 18 – 25 years. In some states the legal drinking age be different for different types of alcoholic beverages.
Alcohol prohibition in India – Alcohol prohibition in India is in force in the states of Gujarat, Kerala, Bihar, and Manipur as well as in the union territory of Lakshadweep. All other Indian states and union territories permit the sale of alcohol. The directives principles of state policy in the constitution of India (article . 47) state that "……..the state shall endeavor to bring about prohibition of the consumption except for medicinal purposes of intoxicating drinks and drugs which are injurious to health."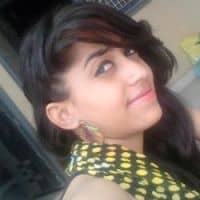 Neha Khatri (Advocate)
(DELHI HIGH COURT)
Master of Law (LL.M.)
UNIVERSITY OF PETROLEUM AND ENERGY