Cyber defamation is not a specific criminal offence, misdemeanour or tort, but rather defamation or slander conducted via digital media, usually through the internet. Penalty for "cyber defamation" vary from country to country. but the fundamental rights covered in the UN Declaration of human rights. Defamation is defined as " an international False communication, either published or publicly spoken, that injuries another's reputation or good name", Defamation includes the common law torts of libel and slander. Significantly both libel as well as slander could be committed by Internet.
Defamation is an intrinsically personal wrong. The gist of defamation is actual or presumed damage to reputation flowing from publications. It has following ingredients : –
– Publication of a statement.
– Statement makes references to the plaintiff;
– Statement is communicated to some person or persons other than the plaintiff himself.
– Statement reaches the plaintiff, and
– Statement causes actual or presumed damage to the plaintiff.
In other words, defamation flows from publication of information.
Publication is defined as " the action of making known". In the context of internet, the term publication includes dissemination, transmission and storage of information or data in electronic form.
That publication of a defamatory statement is " a bilateral act in which the publisher makes it available and a third party has it available for his or her comprehension".
Who ?
Who would be held responsible for the publication of the allegedly defamatory statements – the ISP or the website promoter ? An Internet service provider represents an interactive network service. It may provide access to the Internet, only or offer a range of additional services. Depending upon its functional attributes, an Internet, service provider may act as an ' information distributor ' or " information publisher ".
An "information distributor" merely acts as a carrier of information transmitting 'electronic message' from one place to another, without examining its content. The function of an 'information publisher' is to not only publish and transmit the information but also to take reasonable care in relation to the said publication.
In contrast, in Stratton Oakmont, Inc. v. Prodigy Co. plaintiffs, a securities investment banking firm sued prodigy services company, an interactive computer services, for defamatory comments made by an unidentified party on one of Prodigy's bulletin boards against the firm. The court held prodigy to the strict liability standard normally applied to original publishers of defamatory statements, rejecting prodigy's claims that it should be held only to held only to the lower " Knowledge" standard usually reserved for distributors. The court reasoned that prodigy acted more like an original publisher than the distributor, both because it advertised its practise of controlling content on its service and because it actively screened and edited messages posted on its bulletin boards using customized software.
The court, while deciding the Stratton Oakmont had observed that "  the critical issue to be determined by this court is whether the ……..evidence  establishes a prima facie case that Prodigy exercised sufficient control over its computer bulletin boards to render it a publisher with the same responsibilities as a newspaper". In fact it was an erroneous view to equate computer bulletin boards with the newspaper, without understanding the technology issues involved.
Nevertheless, decisions like Stratton Oakmont and Cubby Inc. recognize a legal distinction between publishers and distributors.
Cyber Defamation can be broadly termed as any act, deed, word, gesture or thing on the internet or concerning cyberspace which is designed to harm a person's reputation or goodwill on the internet with a malafide intention so person's with contempt, ridicule, hatred, indifferences or with any other negative attribute. Just as every person, in the real world has a right to have his reputation preserved inviolate, so is the case in cyberspace. Just because the medium is new or that the user online is faceless, does not mean that the principles concerning reputation and its protection do not exist in cyberspace.
The question that arises is can there be defamation on the Internet?
Peoples argue that persons only have reputation in the actual world and as nothing exists in the virtual world, the question of defaming anybody on the net does not arise. This argument, however appealing, does not have much sound legal basis. Emerging trends of cyber law throughout the world demonstrate the fact that defamation, on the internet or in cyberspace, exists and is a grim reality. Every citizen has a basic right to reputation on the Internet. The reputation may be based either upon the acts, achievements of the concerned persons or on other attributes. Every legal entity on the internet should be presumed to have been reputation. Which is liable to be protected. Cyberspace cannot  be allowed to become rugby ground where allegations, counter allegation trading therefore become the norm. An important issue is to the question of whether writing on the internet amounts to publication or not. It is essential to examine the sites where defamation occurs such as:-
– One to one email messages.
– world wide web.
– Newsgroups.
– Mailing lists.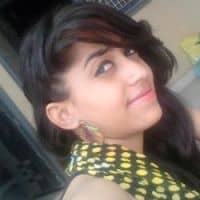 Neha Khatri (Advocate)
(DELHI HIGH COURT)
Master of Law (LL.M.)
UNIVERSITY OF PETROLEUM AND ENERGY