Introduction: – Popular democracy and representative institutions are neither entirely alien to the Indian soil nor of recent origin. The history of democratic traditions in India, in fact, goes back to the Vedic period. The Vedas, the oldest Indian literature, abound with references to popular assemblies known as Sabhas and Samitis. Apart from electing the king, these assemblies used to discuss and decide maters of State. Discussions in these assemblies were free and a resolution passed by them was binding on all and inviolable. In the post-Vedic period, the Republics which were known popular parlance as Ganarajya or Sangha were functioning as self-governing institution.
In those Sanghas rules of Parliament procedure were in existence and many of those were akin to the modern day procedures followed in Parliaments. They had rules regarding seating arrangement in an Assembly, moving of Motions including Censure Motion, Resolutions, determining Quorum and issuance of Whip. These assemblies followed very elaborate procedure of voting by ballot and had rules relating to the counting of votes and so on. Some of the inscriptions adorning Committee Rooms and other places in the Parliament indicate about the functioning of democracy in ancient India.
The term "Online "have specific meanings in regard to computer technology and telecommunications in which "online" indicates a state of connectively. In Computer technology and telecommunication online are defined by federal standard 1037C. One of the most important functions of the Lok-sabha is to select the executive is often what we have in mind when we use the term Government. The Prime Minister of India is the leader of the Ruling party in the Lok – sabha. The role of the parliament the parliament of India has two houses. The Lok –Sabha and the rajya – sabha. The parliament meets at sansadbhavan in New – Delhi.
History of Parliament: – A parliament is a legislative, elected body of government. Generally, a modern parliament has three functions, representing the electorate, making the laws and overseeing the government. Parliament has four main functions: – Legislation (Making Laws), Representation (Acting on behalf of voters and citizens), Scrutiny (examining the government), and formation of Government. Parliament is the law making body.
Online Consultations are not, and will not become, a panacea for disconnection between politicians and citizens, but they do have the potential to support a more direct form of representation in which the public is likely to feel less unheard.
Functions of Parliament: –
The Financial Functions
The Parliament performs important financial functions. It is the custodian of the public money. It controls the entire purse of the Central Government. No money can be spent without its approval. This approval may be taken before the actual spending or in rare cases after the spending. The budget is approved by the Parliament every year.
The Electoral Functions
The elected member of Parliament one members of the Electoral College for Presidential election. As such, they participate in the election of the President of India. They elect the Vice-President. The LokSabha elects its Speaker and Deputy Speaker and the RajyaSabha elects its Deputy Chairman.
Power of Removal
Certain high functionaries may be removed from office on the initiative of the Parliament. The President of India may be removed through the process of impeachment (you have read about it in Lesson No. 10). The judges of Supreme Court and of High Courts can be removed by an order of the President, which may be issued only if a resolution of their removal is passed by both Houses of Parliament by special majority
Functions Regarding the Amendment of the Constitution Structure of Government
Most of the parts of the Constitution can be amended by the Parliament by special majority. But certain provisions only be amended by the Parliament with the approval of States. However India being a federal State, the amending power of the Parliament is highly limited. The Supreme Court has ruled that the Parliament cannot change the basic structure of the Constitution. You have already read about the amending procedure in another lesson.
Miscellaneous Functions
Besides the above-mentioned functions, the Parliaments also performs a variety of other functions. Some of them are as follows: –
While it is the power of the President to declare Emergency, the Parliament approves all such Proclamations of Emergency. Both the LokSabha and Rajya Sabha have to approve the Proclamation.
Parliament may form a new State by separating the territory from any State or by uniting two or more States. It may also change the boundaries and the name of any State. In the recent years (2000), new states of Chhattisgarh, Jharkhand and Uttarakhand were created.
Parliament may admit or establish new States in the Indian Union (Sikkim in 1975).
The Parliament can abolish or create Legislative Councils in the States. This is done only on the request of concerned States Assemblies.
Thus the Indian Parliament, though limited by the federal nature of the political system, has wide functions to perform. In performing its functions, it has to mirror the aspirations and needs of the people of India. It also has to function as an agency for resolving socioeconomic or political conflicts in the country. It also helps in building consensus on specific issues, which are crucial to the nation like foreign policy formulation.
Online parliament and transparency in functioning
Online parliament is a much needed reform in the Indian Parliamentary system, which is governing the largest democracy of the world. It is evident that power vests in the people of India and people use that power through their representative in the Parliament. With the modernization, changes in there forms of government is need of the hour so far as other two parts are concerned judiciary and executive they are moving towards transparency and e courts and online FIR are some of the appreciable initiatives in this field now the required action is online parliament which is a platform through which all the parliament activities can be accessed by the common man through internet so far as present scenario is concerned online loksabha channel and their official site contains some functioning but that is not suffice for easy moving.
ONLINE PARLIAMENT
Definition
"A legislature that is empowered to be more transparent, accessible and accountable through ICT, and which empowers people, in all their diversity, to be more engaged in public life by providing greater access to its parliamentary documents and activities".
It means all the Parliament activities will be put in public domain and further its functioning will be checked by online access. Online voting system, all the date pertaining to ministers qualification their profiles there income chart their character profiles all these necessary aspects would be made clear cut infront of people of the nation. Funding and expenditure of parliament would be made transparent in his system. Funds allotted to subsidized schemes and outcome from that funding all these requisite measures would be made possible through online parliament. Moreover this step will also put the parliament under the RTI Act which is a long struggling demand of Indian people.
The UN online-Government Survey 2010 provides another perspective that may help expand on the notion of online-democracy. This is demonstrable in the definition of connected services, one of the online-service stages illustrated below, which is a stage where governments have moved from a government-centric to citizen-centric approach. It is a stage where governments create an environment that empowers citizens to be more involved with government activities and to have a voice in decision-making.
Fig:  A pyramidal illustration showing the four stages of online service development. Stage one is for emerging information services, stage two is enhanced information services, stage three is transactional services; and stage four is for connected services.
Emerging – Government websites provide information on public policy, governance, laws, regulations, relevant documentation and types of government services provided. They have links to ministries, departments and other branches of government. Citizens are easily able to obtain information on what is new in the national government and ministries and can follow links to archived information.
Enhanced – Government websites deliver enhanced one-way or simple two-way online-communication between government and citizen, such as downloadable forms for government services and applications. The sites have audio and video capabilities and are multilingual. Some limited online-services enable citizens to submit requests for non-electronic forms or personal information, which are mailed to their addresses.
Transactional – Government websites engage in two-way communication with citizens, including requesting and receiving inputs on government policies, programmes, regulations, etc. Some form of electronic authentication of the citizen's identity is required to successfully complete the exchange. Government websites process nonfinancial transactions, e.g. online-voting, downloading and uploading forms, filing taxes online or applying for certificates, licenses and permits. They also handle financial transactions, i.e. where money is transferred on a secure network to government.
Connected – Government websites have changed the way governments communicate with their citizens. They are proactive in requesting information and opinions from citizens using Web 2.0 and other interactive tools. Online-Services and online-solutions cut across the departments and ministries in a seamless manner. Information, data and knowledge is transferred from government agencies through integrated applications. Governments have moved from a government-centric to a citizen-centric approach, where online-services are targeted to citizens through life cycle events and segmented groups to provide tail or made services. Governments create an environment that empowers citizens to be more involved with government activities and to have a voice in decision-making.
Reason for this move
It is seen that in an election a huge amount of public funding is being spent on campaigns and on rally not only this millions of rupees being spent on bribes and illegal activities. So in online parliament system these type of wasteful measures could be stop because online parliament system provides online campaigns and online voting in which there would be no manual force required and huge public money could be saved. And more over it will a kick force towards the digital India initiative started by the government. It is pertinent to mention over here that ONE ELECTION FOR ONE NATION is a remarkable suggestion mooted by the government last month and the same is possible through online media only and it is estimated that that will save 75% of public money available in consolidated fund of India, if this is there then what are we waiting for??
As parliaments pursue efforts to be more open and accountable, many people will see  the broadcasting of the plenary sessions of the parliament as an important, quick and easy step in meeting the goals. In many countries transitioning to democracy, either because of conflict, fragility or otherwise, the broadcast of the sessions is quite popular, allowing citizens to observe what their elected officials are doing.
In countries where there elections were previously not legitimate, after a free and fair election, it is important that the citizens see quickly that the work of their government is different from before. This "democratic dividend" is important for a country and its citizens to see that there was something gained by moving to a democratic system. Broadcasting the sessions of the parliament may not be a substantive change in the way the government works, but it is part of a "dividend" as it allows citizens to have live access to what their politicians are doing.
Broadcasting can come in different forms. What is important is that the venue through which sessions are broadcast is accessible to the vast majority of the population. In countries with limited access to electricity or that are less developed, in Africa, parliaments have established their own radio stations to not only. In India Where access to television is common, even if in a communal setting, parliaments have decided to broadcast via this medium. As LokSabha and Rajya Sabha channels which are free on all broadcasting mediums. If resources are available, particularly in wealthier countries, entire television channels have been dedicated to the parliament.
As the internet and mobile technology become more prevalent, parliaments are attempting to keep up to date with access to information through the internet. Almost all parliaments now have websites. Many have created Facebook pages and groups. No matter the portal, where access to the internet is common, it is an important means of providing significant information to citizens. On the passive side, parliaments can upload documents that then can be accessed by citizens, CSOs and the media Some parliaments use the internet to encourage interaction with citizens. Some have created venues for e-petitions and forums for debate on the same. Others have provided space for comments and feedback on draft laws be considered by the parliament. Still other parliaments are broadcasting their sessions on the internet.
No matter the venue, what is critical is that parliaments see the broadcast of its work as a positive step in allowing a more open relationship between the institution and the citizens they represent.
STEPS NEEDED TO BE TAKEN
Increase transparency of parliamentary activities – The Parliament's website must be regularly updated with annual reports and action plans of all committees, all conclusions made by committees must be made available on the Parliament's website, the website must include a thematic archive of video recordings of committee and plenary sessions;
Greater public participation – Committee meeting discussions must be limited to the list of issues predefined by the agenda, the Parliament's website must include legislative proposals in addition to legislative initiatives, entry to the Parliament buildings should be simplified for ordinary citizens;
Activities of Majoritarian MPs – Contact information of all majoritarian MPs must be made available; information about the statements made, public meetings held, and surveys conducted by majoritarian MPs must be made available on their individual websites.
Online voting agenda- all the parliament election must be held though online media so that entire nation can take part in casting their vote without any hindrance notwithstanding this huge public money can be saved by this move and same can be spent on progress of our nation.
Complete profile of ministers- all the necessary data of ministers including their education background, extracurricular activities, family background, criminal background, character status and income resources enlisted in their profile to stop them from looting the nation.
Fig: The design of an online-democracy model will be characterized by a platform for engagement between parliament and citizens, with citizens accessing parliamentary information. In turn, parliament provides access to its services and information through an interactive array of support activities.
Conclusion
Online-parliament is a stage that is beyond parliament but which is facilitated and supported by parliament. The following paraphrased definitions seem to suggest this:
It is a stage where the full potential of technology is revealed; where people completely transform the way they behave.
It is a democratic process facilitated by online activities where citizens seek to shape the development of implementation of public policies, including activities such as advising elected officials about preferences on policy questions and voicing of complaints about governmental services.
It is however possible that a stage is achieved where electronic communication fundamentally changes the way citizens that have "technical expertise and money'' behave, in respect of their interaction with parliament. Nevertheless, there is an important
condition that needs to be satisfied to achieve e-democracy. This condition is that such transformation must apply to the majority of citizens. In simple terms, the majority of citizens must have a choice to either go to the "town hall" to lodge a complaint or to use online-services, irrespective of their circumstances. If this condition is not met, achieving online-parliament will be a self-fulfilling prophecy that is not supported by objective factors.
Another important feature for consideration in developing a system that will facilitate online-parliament is one that makes it possible for parliaments to know where a complaint or comment emanates from, i.e. geographically. This is important because unless we are able to disaggregate the inputs of the public by constituencies, we may not know whether the overall input represents the general views of the public or a particular lobby group. Realistically speaking there are no people that live in cyberspace.
The push towards strengthening parliament with a view to reaching the stage of online-parliament will need to be supported through collective and collaborative efforts, to the creation of parliaments that are representative, transparent, accessible, accountable and effective.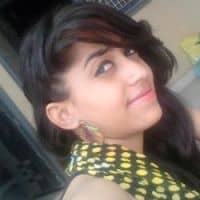 Neha Khatri (Advocate)
(DELHI HIGH COURT)
Master of Law (LL.M.)
UNIVERSITY OF PETROLEUM AND ENERGY