The Constitution of India is the Supreme Law of India. It is the largest written constitution of any sovereign country in the world. The nation is governed by it B.R.Ambedkar is regarded as its chief architect. It lays down the framework defining fundamental political principles, establishes the structure, procedures, powers and duties of government institutions and sets out fundamental rights, directive principles and the duties of citizens. It declares India a sovereign, socialist, secular, Democratic republic, assuring its citizens of justice, equality, and liberty, and endeavours to promote fraternity among them. It imparts constitutional supremacy and not parliamentary supremacy. It was adopted by the constituent Assembly on 26 November 1949, and came into effect on 26 January, 1950.
Some Of It Needs To Be Updated: – How do we expect to stay free when we are bound by old and confusing rules and regulations in a modern age? I believe the constitution needs to be revisited every few generations and not only evaluated but changed – If need be – via democratic process. There are items in all of the articles and amendments that can be updated. There should also be new articles, accompanied by new amendments if applicable. Our constitution is also a legal contract between the people, the states and the federal government setting forth the powers that are delegated to the federal government and those that are reserved to the states and the people. Like all contracts, the constitution is binding in perpetuity unless amended by the consent of all parties involved.The constitution without the legal and political interpretations imposed on our thinking by partisan opinions over the past two hundred years will disprove the claim of vagueness.
Let's face it: Our government doesn't work. We can't blame the founders for the bind we are in today. They had no idea what a modern society would look like. They designed a government for a tiny agrarian nation – and they assumed that, as society changed, future generations would change the constitution to meet new and evolving needs. But future generations didn't do that. Instead, they put it on a pedestal to be worshipped. What we need now is a healthier, more objective understanding of how the constitution actually affects our lives. Modern America bears almost no resemblance to the America of 1789, and it is up to us to fashion political institutions that allow for effective government in our own times.
The founders cannot save us. We must save ourselves.
Conclusion :-
The Constitution established three separate branches of government, each of which would have defined powers to check and balance out the powers of the other branches. This idea of checks and balances arose from the fear many delegates held that one branch could become too strong and mirror a monarchy; something they had just fought against in the American Revolutionary War.  The legislative, executive, and judicial branches of government were resultantly created, and each kept distinct to prevent abuse of power.Indian constitution was enacted in 1950 and since then there have been as many as 100 modifications (Amendments which are converted to Acts) till date. As compared to US constitution, which was formed in 1789 and there are only 27 amendments in 225 years.
Constitution is the supreme law of land. It doesn't have expiry date. Indian constitution itself has provided parliamentarians right to amend almost anything, any article or clause as the time will demand. Constitution makers realised the fact that once constitution formed cannot be rigid.
Trust me we have most ethical laws in the world. It's only because of the people who have sold their patriotism for the sake of money that we are failing to unleash the true potential our constitution and law.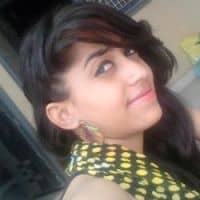 Neha Khatri (Advocate)
(DELHI HIGH COURT)
Master of Law (LL.M.)
UNIVERSITY OF PETROLEUM AND ENERGY