Litigation is the process of taking legal action. In Litigation process, a case called suit or lawsuit is brought before a court of law suitably empowered to hear the case, by the parties involved for resolution. Ultimate legal method for settling controversies or disputes between and among persons, organisations, and the state. Arbitration is a form of dispute resolution. Arbitration is the private, judicial determination of a dispute, by an independent third party. An arbitration hearing may involve the use of an individual arbitrator or a tribunal. A tribunal may consist of any number of arbitrators though some legal systems insist on an odd number of obvious reasons of wishing to avoid a tie.
Reasons behind the increasing rate Of Arbitration?
Arbitration may be better alternative to some construction disputes, assuming that you use a qualified and skilled arbitrator or arbitration panel. Here are five benefits for using Arbitration over Litigation.
Arbitration means that the decision maker is an experienced industry professional instead of a lay jury.
Arbitration can provide flexibility in scheduling, versus court where you are told where to show up without much room to negotiate.
Arbitration costs can be much less when compared to the one charged during any other legal process like litigation.
Arbitration can be providebetter protection for your assets by minimizing your risk of large losses sometimes seen with jury verdicts.
General principles of arbitration are as follows: –
The object of arbitration is to obtain a fair resolution of disputes by an impartial third party without unnecessary expense or delay.
Parties should be free to agree how their disputes are resolved, subject only to such safeguards as are necessary in the public interest.
Court should not interfere.
Advantages of Arbitration: – Supporters of arbitration hold that it has a multitude of advantages over court action. The following are a sample of these advantages.
Convenience: – Hearings are arranged at times and places to suit the parties, arbitrators and witnesses.
Flexibility: – The procedures can be segmented, streamlined or simplified, according to the circumstances.
Finality: – There is in general, no right of appeal in arbitration.
Privacy: – Arbitration hearings are confidential, private meetings in which the media and members of the public are not able to attend.
Time
Speed may be the single greatest advantage to arbitration over litigation. Stories of crowded court dockets are legion, and it is not unusual for a dispute to languish in court for years. Although arbitrations can be slowed where they involve multiple parties or cross-border disputes, more often than not they will be resolved more quickly than a dispute filed in court. That hastens finality and it enables the litigants to spend less time litigating, and more time running their businesses.
Most lawyers now recognize that arbitration is not necessarily less expensive than litigation; instead, the opposite may be true. Not only is the cost of instituting arbitration more expensive than filing a complaint in court, the parties also must pay the fees of the private arbitration panel, which can include as many as three high-priced lawyers or retired judges. Thus, in a low-dollar dispute, arbitration maybefinancially impractical. That being said, the real cost savings in arbitration lies in the likelihood that an arbitrator will be less inclined than a judge to entertain extensive discovery and motions practice, both of which frequently drive the fees and costs of litigation. Thus, when there is a concern that the cost of discovery might outstrip the value of the case, arbitration may be a better alternative.
By design, the arbitration process tends to be less formal and more collegial than traditional courtroom litigation, which tends to be more adversarial in nature. This may not matter when litigants have no continuing relationship, but when there is an ongoing business relationship that the parties may wish to preserve, arbitration may be more conducive to success.
One of the most compelling advantages of arbitration is the ability to keep the dispute—and its resolution—under wraps. In arbitration, there is no public hearing and, thus, no public record. The parties may agree as part of their pre-dispute arbitration clause that they will maintain such disputes in confidence. This can provide terrific value to a company that would prefer to avoid publicity, or a dispute that is likely to involve commercially sensitive matters.
Conclusion : –The conventional wisdom among many business owners is that arbitration is more efficient than litigation, and that mandatory arbitration clauses should be included wherever possible. Like most generalizations, however, the truth is not so simple. Here are several factors you should consider when deciding whether to incorporate a mandatory arbitration clause into that contract you are drafting. Both litigation and arbitration have pros and cons and typically, there is no " one size fits all" model .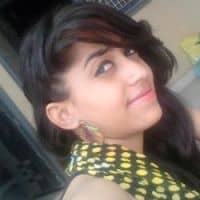 Neha Khatri (Advocate)
(DELHI HIGH COURT)
Master of Law (LL.M.)
UNIVERSITY OF PETROLEUM AND ENERGY