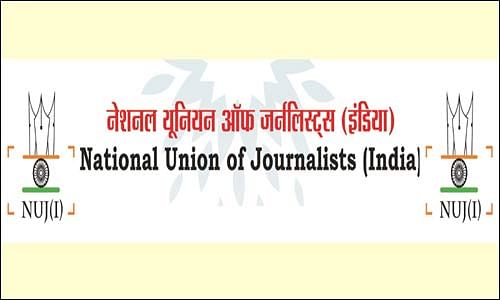 Announce financial package to Media : Ras Bihari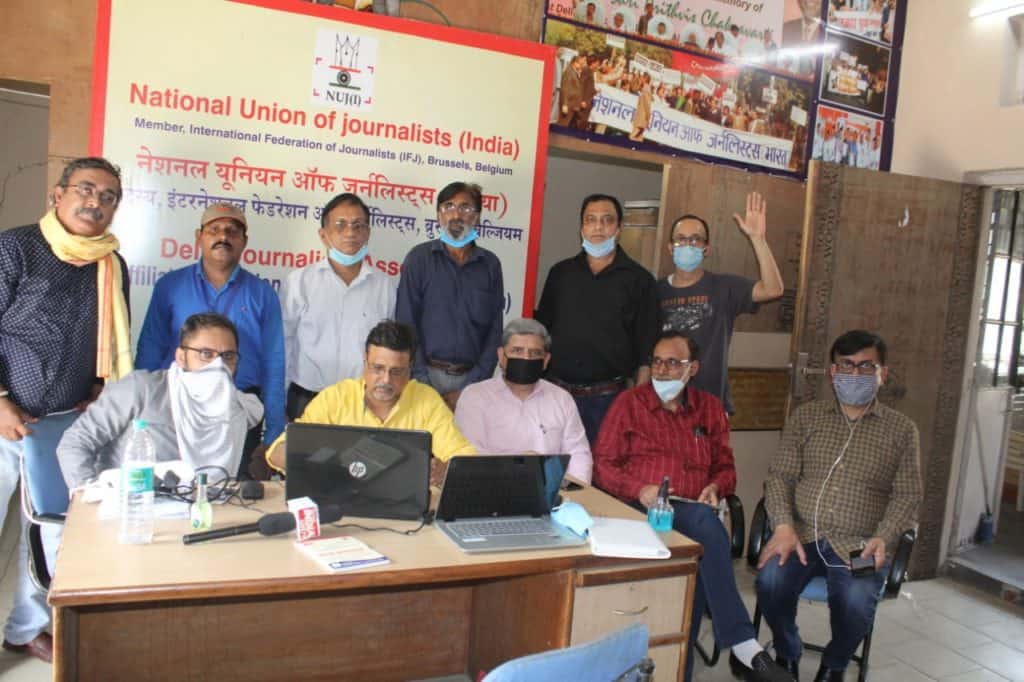 Journalists Protection Act, formation of Media Commission, Enactment of Media Council and impact of Covid-19 on Media discussed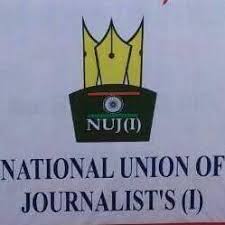 Kanoon Review/ New Delhi
More than two thousand journalists participated in the 20th National Convention of the National Union of Journalists (India) affiliated to the International Union of Journalists on 11 September 2020. Video conferences were held in hundreds of cities in the country. The major issues of the media world such as Journalist Security Act, Media Commission, Formation of Media Council and impact of Covid-19 on Media were discussed in the virtual conference.
Anthony Bollenger, General Secretary, International Federation of Journalists(IFJ) in his video message said that there is a need to work extensively for the interest and welfare of journalists in India. IFJ supports all efforts of NUJ(I). Ras Bihari, President NUJI, said that the central Government should announce a financial package for the Media during the Corona pandemic. He also demanded to consider providing financial assistance from central and state governments to journalists fired from newspapers and channels. NUJ-I President Ras Bihari and Secretary General Prasanna Mohanty said that prominent among all state capitals including Delhi, Haryana, Jammu Kashmir, Himachal Pradesh, Jammu & Kashmir, Uttar Pradesh, Uttarakhand, Maharashtra, Madhya Pradesh, Rajasthan, Jharkhand, West Bengal, Tamil Nadu Andhra Pradesh, Telangana, Karnataka, Assam, Tripura, Nagaland, Meghalaya journalists participated in the national convention.
NUJ-I president Ras Bihari said that the problems of journalists who were detained and trimmed during the Corona pandemic is a very serious issue and NUJ(I) will discuss it in detail with state and central Govt. At the same time, the demand for enactment of Journalist Protection Law, formation of Media Council and Media Commission were vigorously raised. In the meeting leaders were against arrests based on fake cases imposed on journalists. The meeting demanded from the Central Government to provide assistance to the financially weak small and medium newspapers. In the Corona period, a situation of starvation has arisen in front of a large number of journalists. Journalists are also committing suicide due to poor economic condition.In Delhi Nuj president Mr. Ras Bihari, Delhi Journalists Association's President Rakesh Thapliyal, General Secretary KP Malik, vice president Sujan Singh, Treasurer Mr. Naresh Gupta, EC members Ashok Barthwal, Subhas Chandra, Rajesh Bhasin attended the convention at NUJ Headquarters 7,Jantar Mantar Road, New Delhi. Rakesh Thapliyal said that no action has been taken by the Central Government and the State Government in view of deteriorating condition of journalists. K P Malik said that surprisingly, the government has not shown sensitivity towards the deaths of journalists from Corona.
The NUJ(I) affilated state unit West Bengal Union of Journalists President Prajnanada Chaudhuri, General Secretary Deepak Ray, Prasanna Mohanty President, General Secretary Ashok Kr Nanda, Orissa Union of Journalists, Rajat Kumar Gupta, President, Rajiv Nayanam Acting President, Sheo Kumar Agarwal, General Secretary Jharkhand Union of Journalists, Dhirendra Nath Chakravarti President, Dalik Phukan General Secretary Journalists Association of Assam, Ashish Chaudhuri, President, Prasanta Chkraborty General Secretary Tripura Union of Working Journalists, Ranjit Tiwari, Convenor, National Union of Journalists Bihar, Khilawan Chandrakar President, Pradeep Tiwari General Secretary, Journalists Union of Madhya Pradesh, Rakesh Sharma President, Rakesh Saini General Secretary Journalists Association of Rajasthan, Manoj Vyas, President Praful Thakur, General Secretary, Chattisgarh Association of Journalists Shittal H Karrdekar President, Seema Prabhakar Bhoir, General Secretary NUJ(Maharashtra), Bhavesh Acharya Convenor NUJ Gujarat, Rattan Dixit, President, Ashok Agnohotri, General Secretary, UPJA, B D Sharma, President, R C Kannoujia General Secretary NUJ(Uttrakhand), MDVSR Punnam Raju, President, Y Yugandhar Reddy, General Secretary, A Surya Prakash Reddy, President, Vijayraj Gogikar, General Secretary, Telengana Media Journalists Union, S Muruganandam, President, M Krishnaveni, General Secretary, NUJ(Tamilnadu), Syed Junaid Ul Islam President, Syed Bukhari, General Secretary J&K Union of Journalists, Ranesh Rana President Kishore Thakur General Secretary Himachal Pradesh Union of Journalists, Shri Balram Sharma Convenor, Vipul Kaushik Co-convenor, Haryana Media Union have submitted their states activies report before the house. The National Convention demanded the withdrawal of the cases filed by the administration and police in all the states against the journalists. At the end of the meeting, the Secretary General gave a vote of thanks to all members who attended the Convention.