In any relationship there will be frightening spells in which your feelings of Love  dry up, and when that happens you must remember that the essence of marriage is that it is a covenant, a commitment, a promise of future Love and you will become more constant in your feelings. Love without truth is sentimentality; it supports and affirms us but keeps up in denial about our flows arguments by those who don't want it to be legalized one. Large number of  people specially in India are opposing it, as they say it is unnatural, uncouth and immoral. Those people who are opposing it their arguments are based on religious and natural law belief. Some people don't consider them as Natural because they do not produce kids. Our society is based on opposite sex marriage. Is it sacred if Same Sex Marriage is allowed God created Adam a Eve, we never find statements in Genesis about Adam and Steve. Why break God's Law by allowing Same Sex Marriages.
How Law deals with it in India:-
There is no explicit mention of Homosexuality or Homophilia in any of the statute books of India. A person cannot be prosecuted for being a Homosexual or Haemophilic. But the sexual act of sodomy is a criminal offence. The major power of Criminalisation of same – sex acts it found in the sec-377 of the IPC, 1860.  On June 26, 2015, the US supreme court ruled that same sex Marriage is a Right protected by the US constitution in all 50 states. Prior to their decision, Same – sex Marriages was already legal in 37 states and washing ton DC, but was banned in the remaining 13. Same Sex Marriage is prohibited in all Religions Hendricks Hertzberg says that marriage should be between a spouse & spouse not a gender & a gender. Here I have prepared a list of 10 Main Reasons Why Same Sex Marriage should be Legalized.
a) To Decrease the divorce rate.
b) The heterosexual community.
c) A difference between church & state.
d) This Marriage is an issue of equal rights.
e) Unions are not the same.
f) Same Sex Marriage is an unavoidable Reality.
g) Same Sex marriage will decrease youth suicide.
h) It is necessary to respect Gays.
i) To diminish population.
Lesbian, gay, bisexual, and transgender (LGBT) people in India face certain legal and social difficulties not experienced by Non – LGBT persons, sexual activity between people of the same gender is illegal same – sex couples cannot legally Marry or obtain a civil partnership. India does, however legally recognize Hijras as a gender separate from Men or Women. Prior same sex marriage is illegal under sec-377 of the IPC, penalty up to life imprisonment but now it is legalised
The  advantages  of Same Sex Marriage.
1) Not Allowing some people to Marry is unconstitutional :-
By  allowing some people to marry, and not others, the government is discriminating against citizens. This creates the feelings that the government classifies homosexual people as second rate citizens who do not have the same rights as heterosexual people.
2) " Traditional Marriage " views have changed .
The way that society think has drastically changed over the past decades. The same idea goes with the same sex Marriage, the idea of two men or women getting married often confused people, which is why they do not support it. Times have changed and legalizing same sex marriage is a testament of this.
3) Access to equal benefits :- There is a wide variety of benefits that are offered to couples who are legally Married, some of these includes tax benefits and insurance perks. Since same sex couples can now Marry , they too get to enjoy  these benefits and perks that come along with being Married.
4) Everyone needs Love :- All couples experience different relationships but the idea and feeling of love is universal. Marriage is a traditional thing that truly solidifies and commits a relationships, and straight couples should not be the only ones who have the privilege of doing this.
5) Religion is the problem:-  the biggest reason that it is wonderful that same sex marriage has been legalised is the fact that the argument is  largely religious . It is unfair to opress some people based on the views of few.
Disadvantages of same sex marriage :-
1) Marriage is a religious sanction :-  The entire idea of Marriage is from religion, that is what arguers of same sex Marriage speak the most about . The traditionally defined Marriage is between a man and a woman, same sex marriage is against what  the Bible teacher so it is sac religious to marry two men or two women into a religious sanction.
2) Marriage is for procreation :- The entire purpose of being  on this planet and getting Married is to have children, expand the population ,and keep the human race going. Same sex couples cannot have children because it requires both a female and male to conceive a child.
3) Confusing for children :- Another big problem with some sex  Marriage is how it will affect the children  of the country. By legalising same sex Marriage to children that it is normal or okay to be in a homosexual relationship . This also causes confusion for them as to how reproduction works.
4) It's a slippery slope :- By legalizing some sex marriage you are opening the door for others types of non traditional couples to fight for their right to  Marry.  This could include under age marriages, incestuous, and even group Marriage.
5) Marriage is for procreation :- The entire purpose of being  on this planet and getting  Married is to have children, expand the population , and keep the human race going same sex couples cannot have children because it requires both a female and male to conceive a child.
Important facts about same sex Marriages :-
1) The very first country to ever legalize gay Marriage was the Netherlands in 2001.
2) The very first gay Marriage was officiated in Massaschusetts in 2004.
3) 20 different countries around the world allow Gay Marriage.
4) In 1998 Alaska was the first state to legally ban same sex Marriages.
5) Support for same sex marriage in America rose from 37 percent to 57 percent between the year .
The history of same-sex marriage in the United States
dates from the early 1970s, when the first lawsuits seeking legal recognition of same-sex relationships brought the question of civil marriage rights and benefits for same-sex couples to public attention though they proved unsuccessful.[1] The subject became increasingly prominent in U.S. politics following the 1993 Hawaii Supreme Court decision in Baehr v. Lewin that suggested the possibility that the state's prohibition might be unconstitutional. That decision was met by actions at both the federal and state level to restrict marriage to male-female couples, notably the enactment at the federal level of the Defense of Marriage Act.
On May 17, 2004, Massachusetts became the first U.S. state and the sixth jurisdiction in the world to legalize same-sex marriage following the Supreme Judicial Court's decision in Goodridge v. Department of Public Health six months earlier. Just as with the Hawaii decision, the legalization of same-sex marriage in Massachusetts provoked a reaction from opponents of same-sex marriage that resulted in further legal restrictions being written into state statutes and constitutions. The movement to obtain marriage rights for same-sex couples expanded steadily from that time until in late 2014 lawsuits had been brought in every state that still denied marriage licenses to same-sex couples.
By late 2014, same-sex marriage had become legal in states that contained more than 70% of the United States population. More than 70% of Americans lived in a jurisdiction where same-sex couples could legally marry.[2] In some jurisdictions legalization came through the action of state courts or the enactment of state legislation. More frequently it came as the result of the decisions of federal courts. On November 6, 2012, Maine, Maryland, and Washington became the first states to legalize same-sex marriage through popular vote. Same-sex marriage has been legalized in the District of Columbia and 21 Native American tribal jurisdictions as well.
The June 2013 decision of the U.S. Supreme Court in United States v. Windsor striking down the law barring federal recognition of same-sex marriage gave significant impetus to the progress of lawsuits that challenged state bans on same-sex marriage in federal court. Since that decision, with only a few exceptions, U.S. District Courts and Courts of Appeals have found state bans on same-sex marriage unconstitutional, as have several state courts. The exceptions have been a state court in Tennessee, U.S. district courts in Louisiana and Puerto Rico, and the U.S. Court of Appeals for the Sixth Circuit. The U.S. Supreme Court has agreed to hear appeals from that circuit's decision.
On June 26, 2015, the U.S. Supreme Court struck down all state bans on same-sex marriage, legalized it in all fifty states, and required states to honor out-of-state same-sex marriage licenses in the case Obergefell v. Hodges.
SAME SEX MARRIAGES SEX EFFECTS OF SUPREME COURT DECISIONS :
The U.S. Supreme Court heard arguments today (April 28) about the constitutionality of same-sex marriage. Now that the two-and-a-half-hour session has ended, the nine justices are formulating their thoughts and are expected to release a decision in June.
The rulings on the four cases heard during today's arguments will have a monumental impact on the laws regarding same-sex marriage in the United States. The justices will decide whether states can ban same-sex marriage. The court will also rule on whether states need to recognize same-sex marriages lawfully officiated in other states or countries.
"There are literally hundreds and hundreds of rights under state and federal law that are affected by whether you can marry or not," said Jeffrey Trachtman, a partner at Kramer Levin Naftalis & Frankel LLP, a law firm with offices in New York City, Silicon Valley and Paris. "Insurance, Social Security, eligibility for certain kinds of housing — the list just goes on and on." [8 Supreme Court Rulings That Changed US Families]
Here are six ways the Supreme Court's ruling could affect the lives of same-sex couples living in the United States.
Adoption If you're not married, it's generally more complicated to adopt a child, Trachtman told Live Science."Unmarried couples can sometimes adopt together, "Trachtman said. "But it's just easier [if you're married]. You're presumed to have a more stable home."
In fact, one of the Supreme Court cases involves two women who want to get married, in part because Michigan laws do not allow unmarried couples to jointly adopt children, according to SCOTUSblog, a blog that follows Supreme Court cases.
April DeBoer and Jayne Rowse, two women who have lived together for 10 years and who own a home together, have three adopted children, according to SCOTUSblog. Because they can't get married in Michigan, and thus cannot jointly adopt their three children, DeBoer has adopted one child and Rowse has adopted the other two. But the women cannot share their health insurance with their non adopted children. And, if one woman dies, the other would not get automatic custody of the non adopted children, according to SCOTUSblog.
Having marriage rights "certainly makes it easier to adopt, and easier to be considered as a second parent for your spouse's adopted child," Trachtman said.
Sponsoring a spouse
Marriage gives U.S. citizens the right to sponsor their foreign spouse for immigration status, including getting a green card.
Following a 2013 Supreme Court decision, the Obama administration began allowing married same-sex couples the right to sponsor a foreign spouse, Trachtman said. But many same-sex couples don't qualify for this legal option because they can't get married in their home states.
"People who can already get married now have that treatment under the federal immigration laws," Trachtman said. "But people who can't get married still can't take advantage of that." [5 Myths About Gay People Debunked]
Hospitalization
Nobody likes getting sick on vacation, but it can be especially dangerous for gay couples if they're travelling in a state that doesn't recognize same-sex marriage.
"Let's say that somebody has to go to the hospital, and [the hospital doesn't] treat you as a spouse for purposes of making health care decisions or access for visits," Trachtman said.
It's now legal for same-sex couples to get married in 37 out of 50 states, and the District of Columbia. But the remaining 13 states could be a problem for same-sex couples, even if they are legally married in their home states, Trachtman said.
Currently, some couples work around this by giving their partners powers of attorney, so that the partner will be able to make decisions for them in case there's a crisis, Trachtman said. The Supreme Court could simplify this interstate problem by legalizing same-sex marriage or by asking all states to recognize these unions, even if they're not legal there, he added.
Taxes, Social Security and insurance
Married people have a slew of benefits; they can file joint state and federal taxes, continue to receive their deceased spouse's Social Security payments through a program called survivor benefits, and take part in their spouse's work-sponsored health insurance plans.
"Many private employers and businesses use martial status for a basis for whether they get certain kinds of benefits," Trachtman said. "It could be putting people on health insurance, or something as silly as a married discount for a health club."
Inheritance and death Federal tax laws have a big say in inheritance. For someone in a married couple, "your spouse inherits everything without paying any taxes," Trachtman said. "You only pay an inheritance tax when the second spouse dies."
The tax is required if a couple is not married, he said. This issue was argued in the 2013 Supreme Court case U.S. v. Windsor, which involved two New York women who had married in Toronto, Canada, in 2007. After one of them died in 2009, the other was required to pay more than $360,000 in federal estate taxes because the Internal Revenue Service did not recognize their marriage.
In U.S. v. Windsor, the Supreme Court struck down the Defence of Marriage Act, which prohibited lawfully married same-sex couples from accessing the federal benefits afforded to opposite-sex married couples and their families. The new ruling could make same-sex unions legal across the country so that married couples wouldn't have to worry about paying an inheritance tax.
Also, state laws usually give spouses the automatic right to make burial decisions — for instance, whether to bury or cremate a person's remains. Spouses can also typically determine where to bury their husbands or wives.
"If they're not married, the family can overrule them," Trachtman said. "And they'll have no say even if they were together for 20 years."
Dignity
Financial benefits and practicalities aside, marriage can also deliver equal dignity in a community, Trachtman said.
Marriage "has a lot of power and respect in a lot of communities, and to not be able to do that is sort of sending a signal that their relationships are second class," Trachtman said.
Children may also be aware of that dignity (or the lack of it), especially if their friends' parents are married, he added.
"They feel bad that their family is not considered as good as other families," Trachtman said.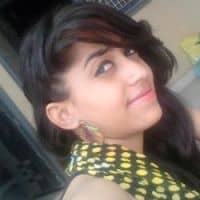 Neha Khatri (Advocate)
(DELHI HIGH COURT)
Master of Law (LL.M.)
UNIVERSITY OF PETROLEUM AND ENERGY